For an appointment call: (913) 636-5657

Dr. Ken Morris
Clinical Director
Dr. Morris holds a doctorate in counseling psychology and is a Licensed Clinical Professional Counselor along with being registered and certified in both Kansas and Missouri as a substance abuse counselor. The doctor's training and his 20 years of experience also allow him to offer particular types of therapies that set his treatment and his level of success apart from others. Besides his very successful naturopathic or holistic treatments, one such therapy is EMDR, or Eye Movement Desensitization and Reprocessing. This therapy is a very successful therapy used primarily with trauma patients.
Dr. Morris is a therapist with a rich background of wide-ranging life experiences.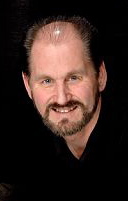 These experiences allow him to bring a wealth of practical life wisdom into your counseling experience. His past experiences in the both the business world and the ministry help Dr. Morris to relate to his patients in a very down-to-earth manner. Yet at the same time, these experiences also help him to help patients who may be dealing with life concerns that have spiritual meaning, purpose, and hope.
In addition, Dr. Morris has worked in a number of various treatment milieus, from homeless shelters and community based mental-health treatment agencies to private-pay psychiatric hospitals and private-practice multi-disciplinary treatment centers.
One of Dr. Morris's great interests and areas of expertise is the management of neurochemistry using a naturopathic or holistic approach. This allows him, when it is prudent, to help his clients change their diets in such a way as to allow them to take full benefit of previously prescribed psychotropic medications or to gain enough benefit that medications may not be necessary. With this piece in place, Dr. Morris promotes a holistic approach to treatment that combines both the physiological, the psychological, and the spiritual elements of treatment that our firm strongly believes is essential to treating the "whole-man". Without this foundation, we believe an individual may still improve in a focused treatment milieu; however they may never find or be treated for the primary or causal source of their symptoms. Therefore, treatment may only provide temporary improvement or abatement of an individual's symptoms.